July 19th – July 21st, 2018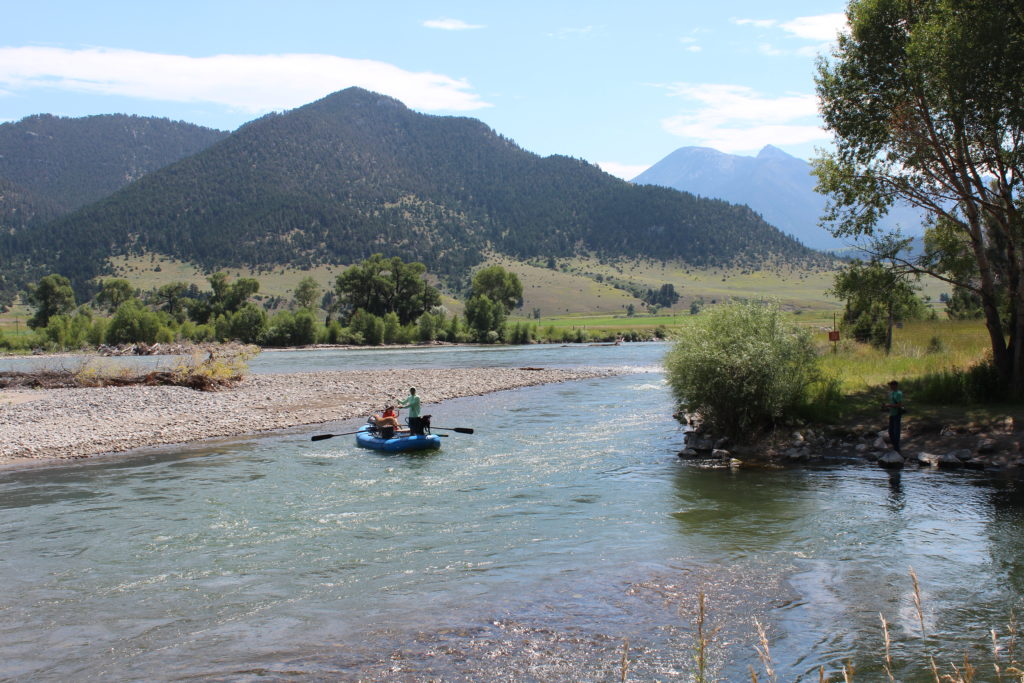 Location: Bozeman, Montana
Listening to: Dogs panting and birds chirping
Today, we leave Bozeman. Having only arrived Thursday afternoon, I don't want to leave just yet. We are staying in a guest cabin off I-90 West, exit 319, with a lovely couple, Steve and Kathy, from AirBnB.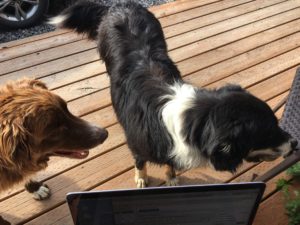 Up in the mountains, 6,000 feet above sea level, I am at total peace. The mornings are crisp and quiet aside from the constant chatter of birds. The afternoons have been clear sunny skies, a bright blue that rivals that of South Dakota. The evenings bring chilled air and tranquility. Last night we sat perched around a bon fire, playing ball with Moose and Nea (formally known as Chocolate Moose and Neapolitan) our hosts Border Collies. Enjoying a solo cup of red wine, tilting my head back to witness the twinkling stars I decided that I could spend a lifetime here. For the longest time I have yearned to visit Montana. I think that my gut has always known I would like it here.
The town of Bozeman is quaint, but lively. Their main street is sprinkled with antique stores and restaurants with chic interiors and friendly staff. Thursday night we enjoyed Italian food at Blackbird. The interiors are industrial with large Edison bulbs hanging sporadically from the ceiling. The restaurant centers around an open kitchen with a wood burning oven, where line chefs can be seen creating pizzas with numerous toppings and flavors.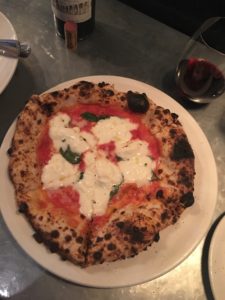 We began our meal with a cheese board accompanied by the most delicious honey I have ever had. For my meal, I decided for the burrata pizza. A simple tomato based pie with big chunks of burrata and basil plopped throughout. It was divine. Jess ordered the bolognese, which was okay, but if you ever go to Blackbird, get the pizza.
We finished our night with a night cap of Guinness(es) at a local Irish Pub. Before heading home we stopped at a food truck and ordered some mouthwatering chicken wings which were smothered in bbq sauce. Yum.
Friday, we logged some hours of work in the morning and headed into town for a late Breakfast at the Western Cafe. The slogan, "The last best cafe" explains it all. The walls are covered in western paraphernalia, old cowboy photos, moose antlers, and vintage fliers to name a few. The bar is lined with stationary swivel stools from the fifties and the place smells of greasy, homemade breakfast. We were told there are home-made cinnamon rolls daily, but we were too late to snag any, as they were all gone. After our (very filling) breakfast/lunch, we strolled the downtown area. We discovered the Montana Honey Bee Company and were psyched to find out this shop was responsible for our honey from Thursday night's cheese board. With our newly purchased honey in tow, we continued our downtown walking tour. Popping into a grocery store, we decided that tonight we would cook dinner in our outdoor kitchen high up in the mountains. Returning to our Bozeman home, we cooked some pasta with cherry tomatoes and basil. The mountain ranges off in the distance soaked in sunlight, we sat peacefully at the picnic table, enjoying our pasta. As evening faded into night we threw on some sweats and ventured up to the fire pit.
As we ready the car for our drive South to Jackson Hole, Wyoming, I am reluctant to leave but ready to explore another new place. I am quite sure that Jackson will hold its own wonders and I will fall in love with it too.